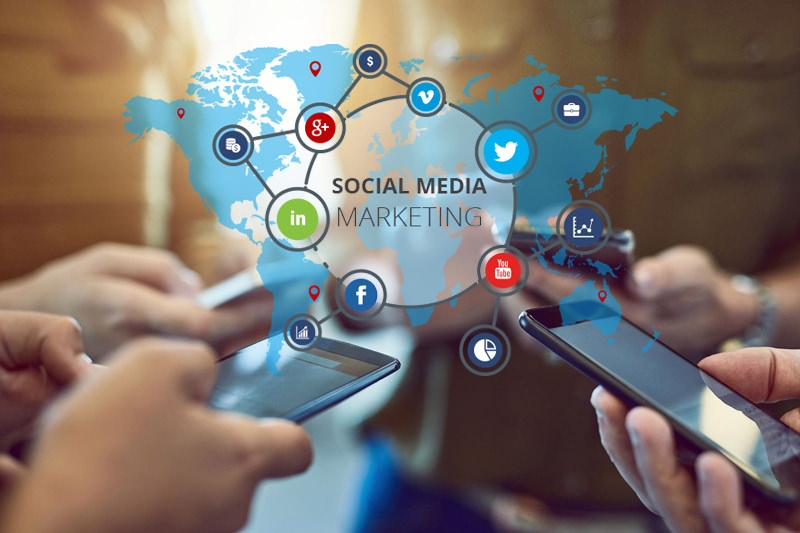 Social media has given companies and brands an easier, faster way to interact with and engage fans and customers. Our social media marketing efforts focus on your goals to get the results you want. With our help, you can engage with new and existing customers on multiple social channels, whom we can monitor through their mentions about brands, competitor's industry terms and sentiments. Our technical expertise can help you to measure the effectiveness of a particular post of the campaign, in turn helping your business to grow. We approach social media marketing by doing a lot of current data analysis and a careful study of current market trends before any reference is given.
Create & Engage
After a careful analysis, we will create and distribute the content at once through multiple social media channels such as Facebook, Twitter, LinkedIn, Pinterest, etc. Hence using our social media tools, we can do bulk publishing of your brand's content and target the right audience. We can also schedule your posts as per your preferences with our social media tools.
Monitor & Listen
It is very important to monitor your brand's performance and listen to customer conversations and analyze their sentiments. We will also monitor the positive and negative reviews received in notifications and manage all of your social streams by tracking your social media properties.
Measure
Our services for Social Media Marketing can generate quick detailed reports by measuring your campaign's success metrics and you can also track down the social media profiles, content messages and mentionable sources of your brands over the specified period of time.
Growth
Social Media Marketing can help you to find new prospective customers whom you can target and ensure the business growth of your brands. Get into a direct conversation with the customers through the social platform.